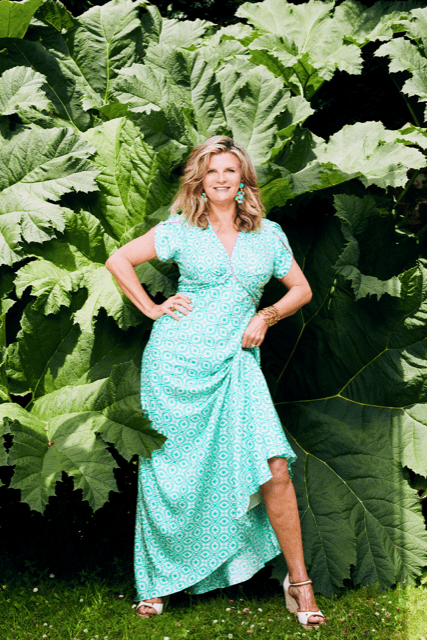 Susannah Constantine has worn many hats, a dear friend, and inspiration. You may know her most lately through the 'My Wardrobe Malfunction' podcast. She has been a great supporter of my brand, a fashion guru and having known her for many years meant its important to share how she is celebrating this festive season!
What is your earliest memory of scent?
The smell of fresh hay. One of my favourite things to do was filling my pony's Haynes. I loved its earthy sweetness
What role do scent and fragrance play in your life?
Scent plays a huge role in my life. More than the other senses, it triggers memory and nostalgia. I use different scents for different activities – to focus, to sleep, to energise, to calm.
 A song that describes you best?
I Don't Feel Like Dancing by the Scissor Sisters. It takes a lot to get me on the dance floor (despite doing Strictly!)
What inspires you the most during the festive season?
Christmas baubles. I've collected them all my life and inherited a large selection form my fathers family. It's something I look out for whenever I travel. Also the fresh, biting smell of a frosty morning. I miss those!
How are you preparing for Christmas this year?
I seem to be very organised this year. I started buying presents in October! Turkey is ordered and I think I was one of the first people to secure an Ocado Christmas slot!
What is the first thing you notice about a person?
The strength of their handshake or hug – the more powerful the better.
What scent is your favourite from our collection and why?
Cuir Sacre. It instills a sense of security and calm. Like being wrapped in a warm embrace.