Kiki McDonough is a very dear friend of mine, inspiration and fellow Chelsea based business. It has been wonderful catching up with her and also learning what role scent plays in her life.
What is your earliest memory of scent?
My earliest memory of scent is my mother coming to say goodnight to me before she went out to dinner. I have a very vivid memory of her in a beautiful violet coloured shift dress to the knee with a gorgeous amethyst and citrine brooch and she smelt of Ma Griffe by Carven – I am not sure you can buy it anymore but if I smelt it again I would recognise it straight away.
What are you most nostalgic about in winter?
In some ways I don't mind the arrival of winter and then the clocks go back and it gets dark early and I long for those lovely warm summer days and evenings and then I dream about blue sea and beaches and holidays with friends.
What is the most memorable gift you have ever received?
In my early twenties I could never afford a car and then my ex-husband David McDonough bought me a second hand Honda and tied a huge bow around it – it cost £500 and I was so happy that finally at the age of 26 I had wheels.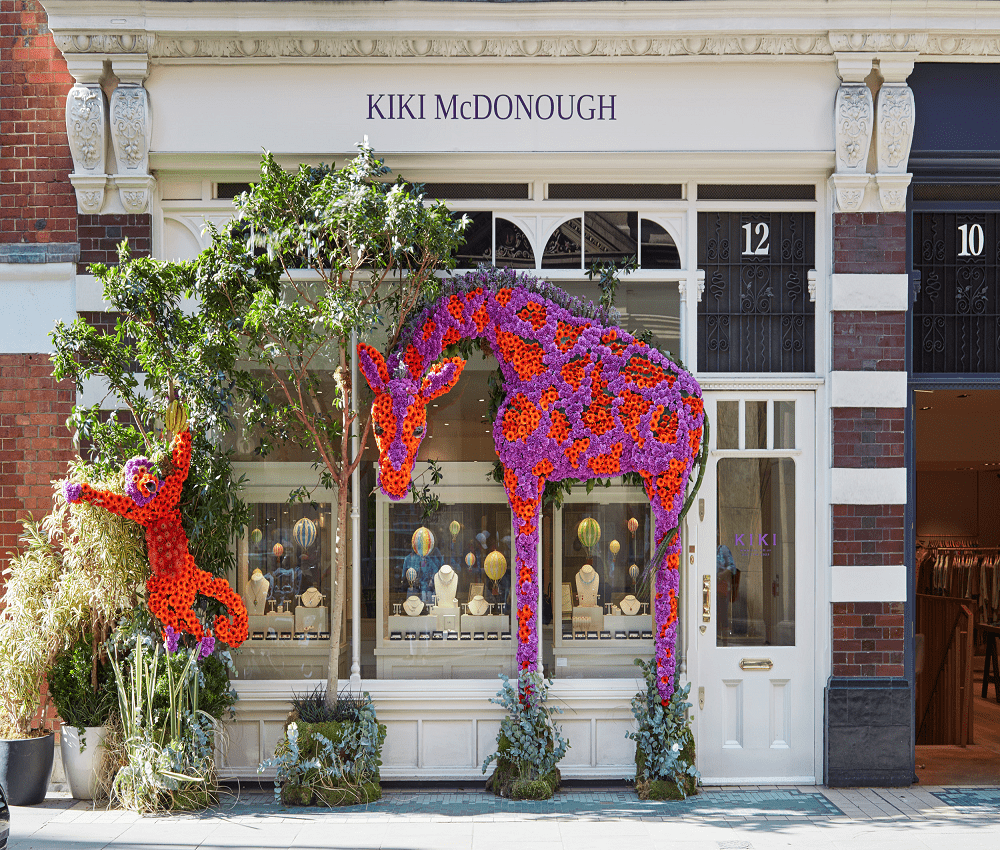 As a fellow Chelsea based business, what do you love the most about the neighborhood?
I love being in Chelsea and feel very spoilt it in turn feels very local but with visitors from further afield – a microclimate in the middle of London.
What is the connection between scent and jewellery?
Scent and jewellery will always have a connection for me because of my mother – an outfit is never complete until you have put on your earrings and put some scent at the back of your ears.
What is your favourite scent from our collection and why?
I love Victoria's candles as the smells are so pure and evocative and you feel that when one is burning you can make new memories.   It would almost impossible to tell you which is my favourite one as I have seven different ones and light them according to how I feel at the time
But if really pushed I would choose Cuir Sacre and Pompeii – sophisticated and you feel enveloped in the scent.
Learn more about Kiki McDonough HERE