James Averdieck, as the Founder of  Gü and The Coconut Collaborative, has worn many hats as an entrepreneur. His business has always inspired me. I had the pleasure of interviewing him for my blog and I am delighted for him to be the first male entrepreneur to feature on VC News.

What is your earliest memory of scent?

The one that sticks with me is the smell of "Kouros" back in the 80's

What inspired you to go into the food industry?

I always wanted to have my own business.  It's almost impossible  to start a bank or a telecoms business from scratch but the food industry is very entrepreneurial.

Gü vs Coconut Collaborative – what are the similarities and differences in running these two businesses? 

Gü was an instant success and was great fun.  I sold it too early but as they say – better to sell on the way up than on the way down.   Coconut Collaborative was slower at the start but has accelerated on the back of the plant based boom – People eat way more yogurts than desserts , so there is more growth for us and it is already a bigger business

 What have you found most inspirational about London?

I'm inspired by the food scene in London.  Charlotte and I love discovering new cuisines – one of our regular favourites is Palomar , modern Israeli food with lots of interesting influences (on Rupert Street)

Your favourite spots in the city?

Somerset house in winter, the Connaught Bar for a dry martini and Wimbledon common for dog walks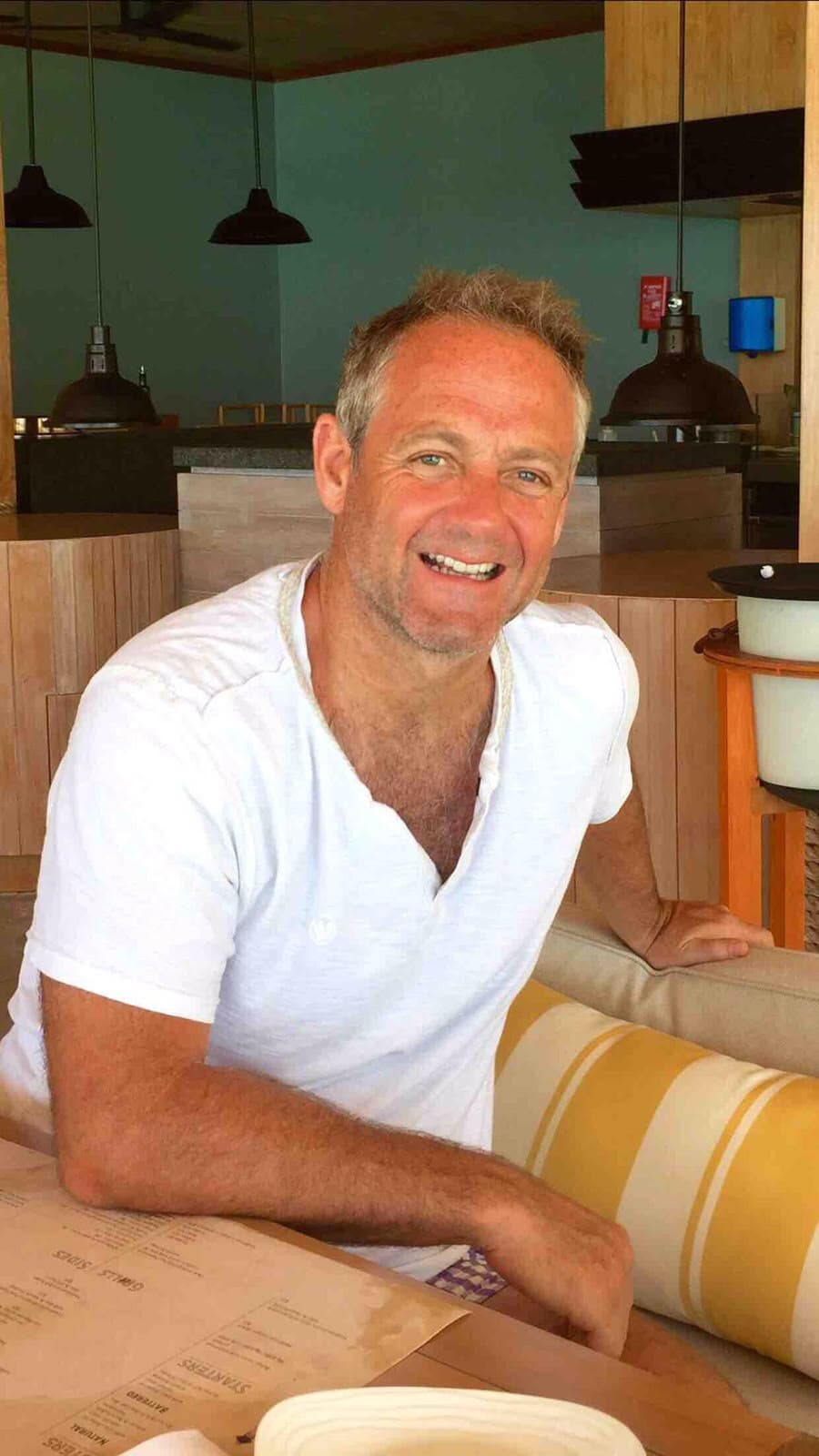 How would you describe the Coconut Collaborative and the inspiration behind it?
If you're looking for something healthy and sustainable to replace dairy yogurt, then give us a try.   We are very natural, with a few simple ingredients but made with a lot of savoir-faire and passion.
I was inspired to start it when holidaying on a tropical island and a coconut fell in front of me as I was daydreaming about what next to do with my life!  I spotted the opportunity to do something great in the dairy-free alternative space.  It was my belief that people shouldn't have to sacrifice pleasure in the pursuit of a healthy lifestyle.
'Sustainability is important to me so I am quite proud of our efforts to give back to the local farmers in Bali by planting thousands of coconut trees.  Planting trees in these areas help regenerate soil, provides a beautiful habitat for wildlife and a sustainable income for the local communities.
If you knew then what you know now, what would you do differently?
I have discovered the key to success is the focus.  I tend to get carried away with too many projects… but my wife is reining me in!
Who is your inspiration? 
My great great great grandfather, Charles Tennant was a peasant farmer, got himself an education, and then started a chemical business in Glasgow that became world-famous which later became ICI.
Your favourite scents from our collection?
That is a tough question but my favourite has to be L' Orangerie as I haven't smelt something quite like it.