Demetra Lalaounis spoke to us about what makes her brand special and how scent plays an important part in her life!
What is your earliest memory of scent?
As a child, I would visit my grandparents in summer and help them pick figs from the trees in their lavender-filled garden. The scents of both figs and lavender are very close to my heart and always bring back beautiful memories of my childhood.
Which piece of jewellery do you own that is closest to your heart?
Any of the pieces my husband has secretly commissioned my sister to make for me, but especially a gold and mother-of-pearl pendant which they created for our fifteenth wedding anniversary. The design is at once bold and delicate and incorporates both of our initials in Greek lettering.
Five words that describe Lalaounis?
Gold Greek Unique design Heritage Timeless
What have you enjoyed the most about running the business?
The multi-faceted nature of a creative, family-owned business. I love being involved in all aspects of running it together with my sisters.
What kinds of scent do you personally like to wear?
I generally enjoy wearing delicate, subtle, but memorable scents that complement my own.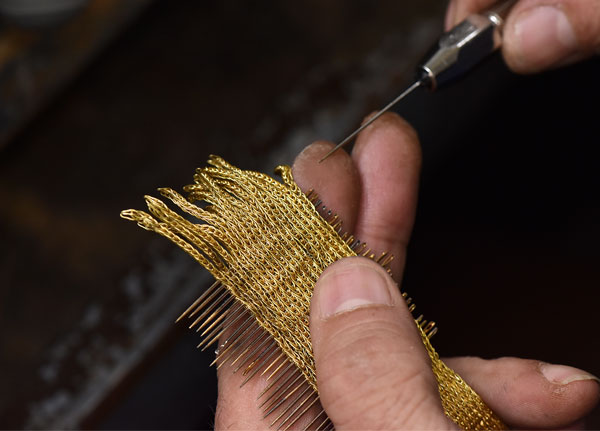 Where do you call home and what would you recommend the reader to visit when they're there?
Although London feels like home after thirty years, home will still always be Athens, where I was born and grew up. When visiting Athens, I would highly recommend a walk up the Hill of Filopappou just before sunset. Few visitors know about this peaceful spot that offers the best views of the Acropolis and the sprawling city all the way to the Aegean Sea.
Which is your favourite scent in our collection and why?
My favourite new scent is Cuir Sacré; there's a muskiness to it which I find very sensual and beautiful.  I love quality brands with a strong identity. Victoria Cator's candles combine memorable and unique scents with elegant and indentifiable packaging, a must for every home.